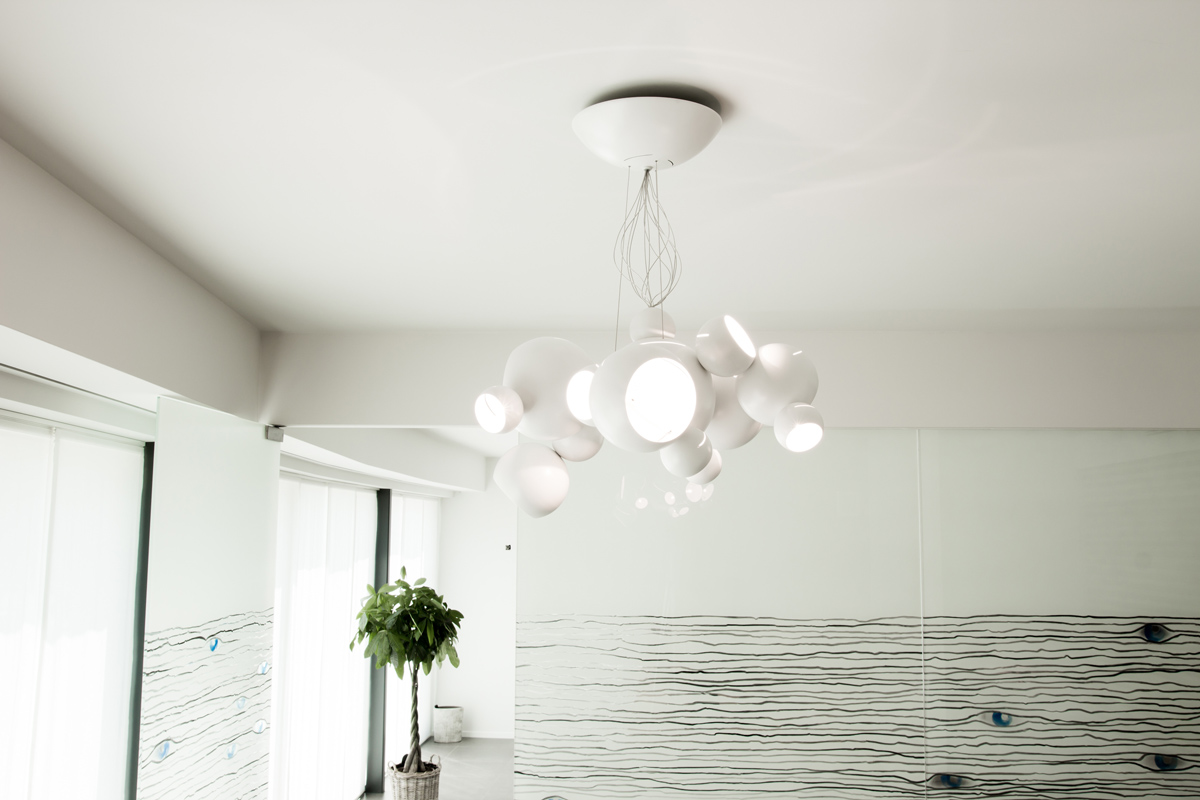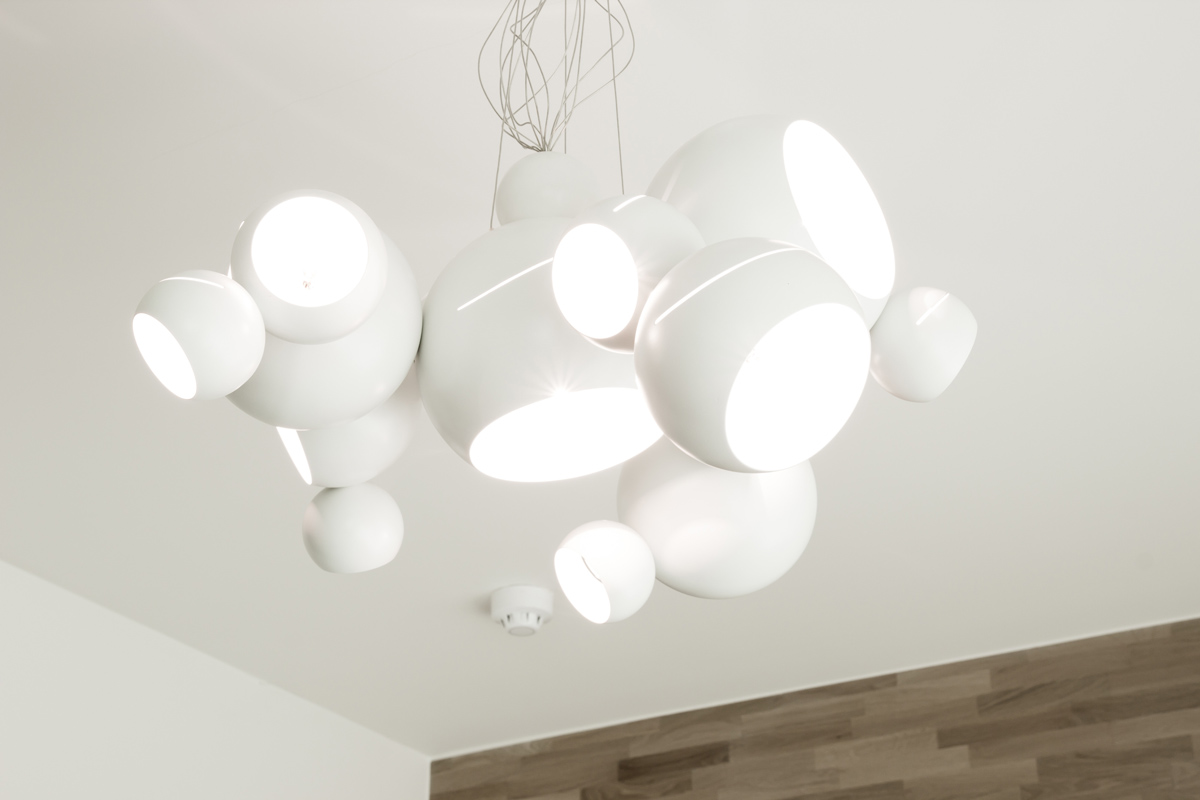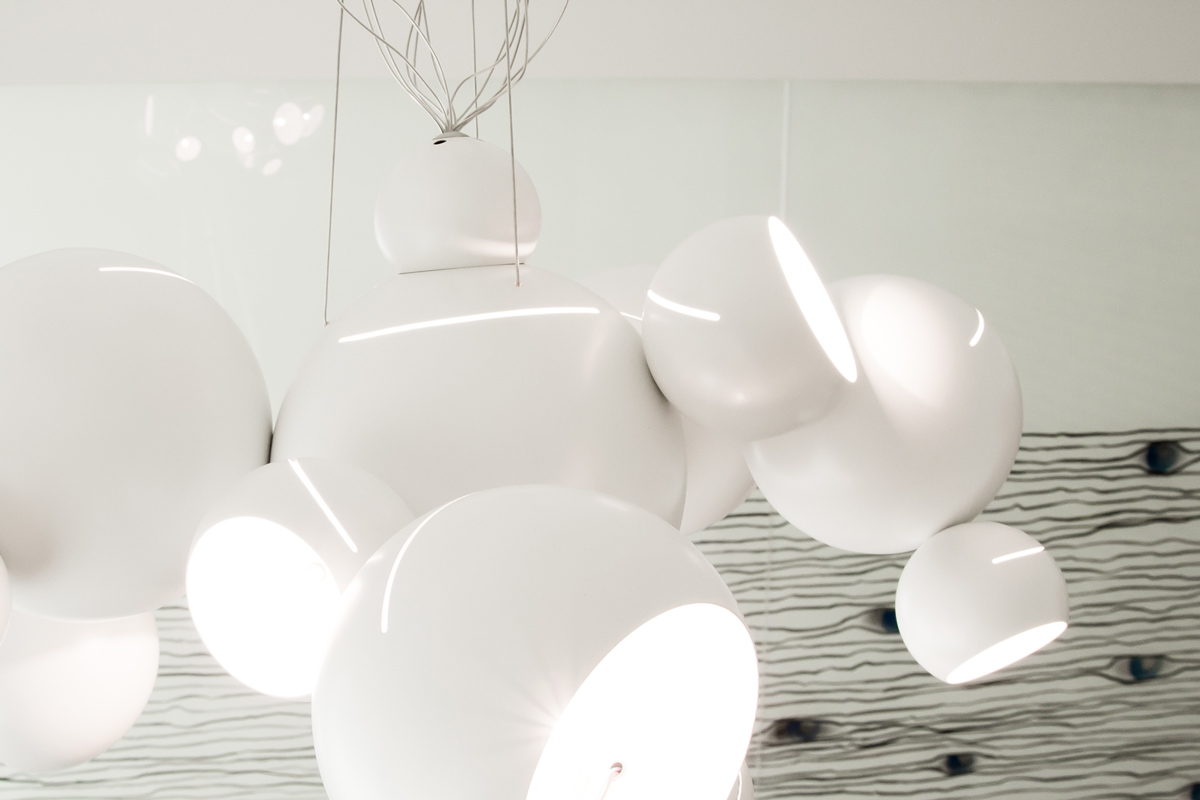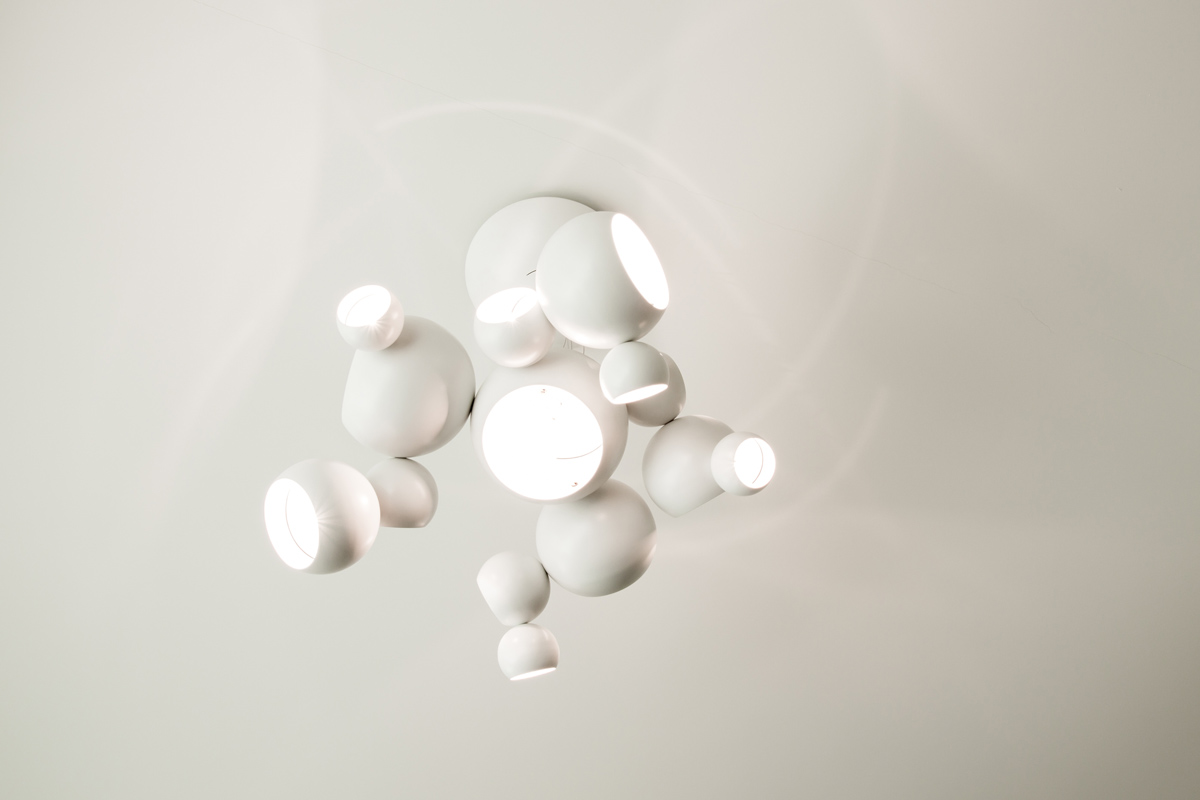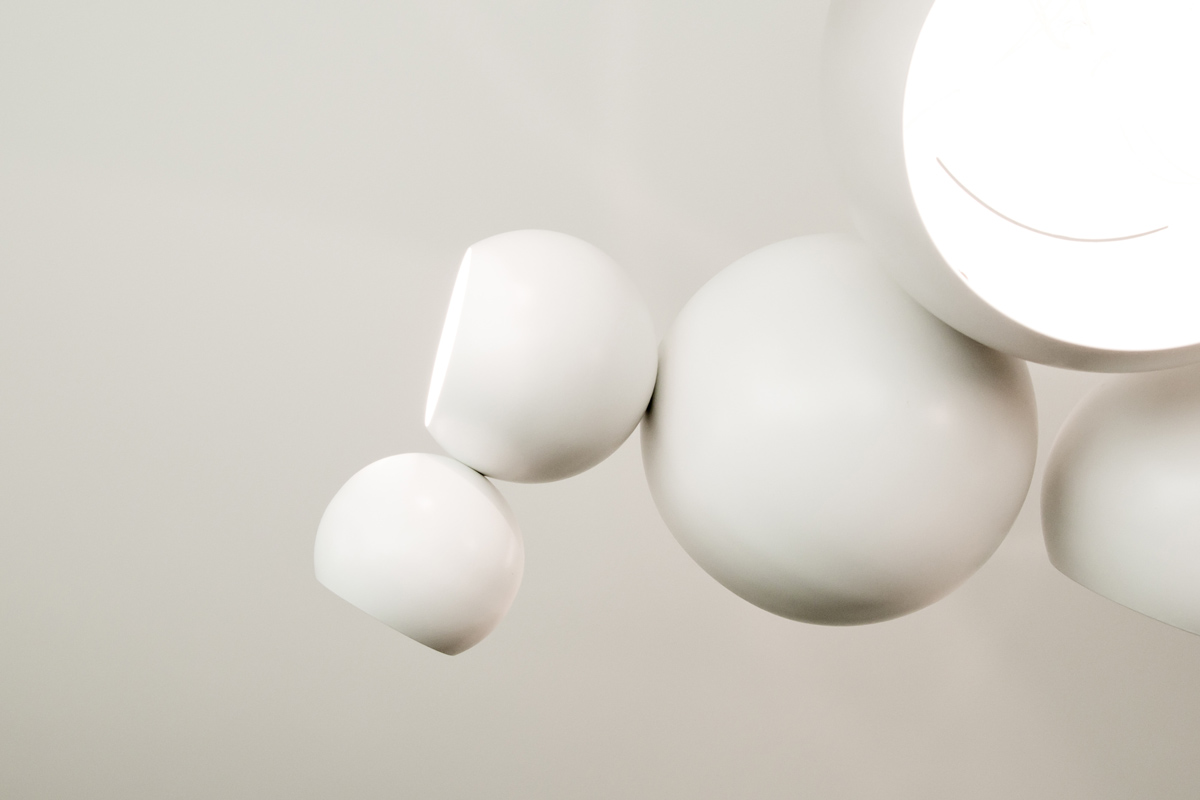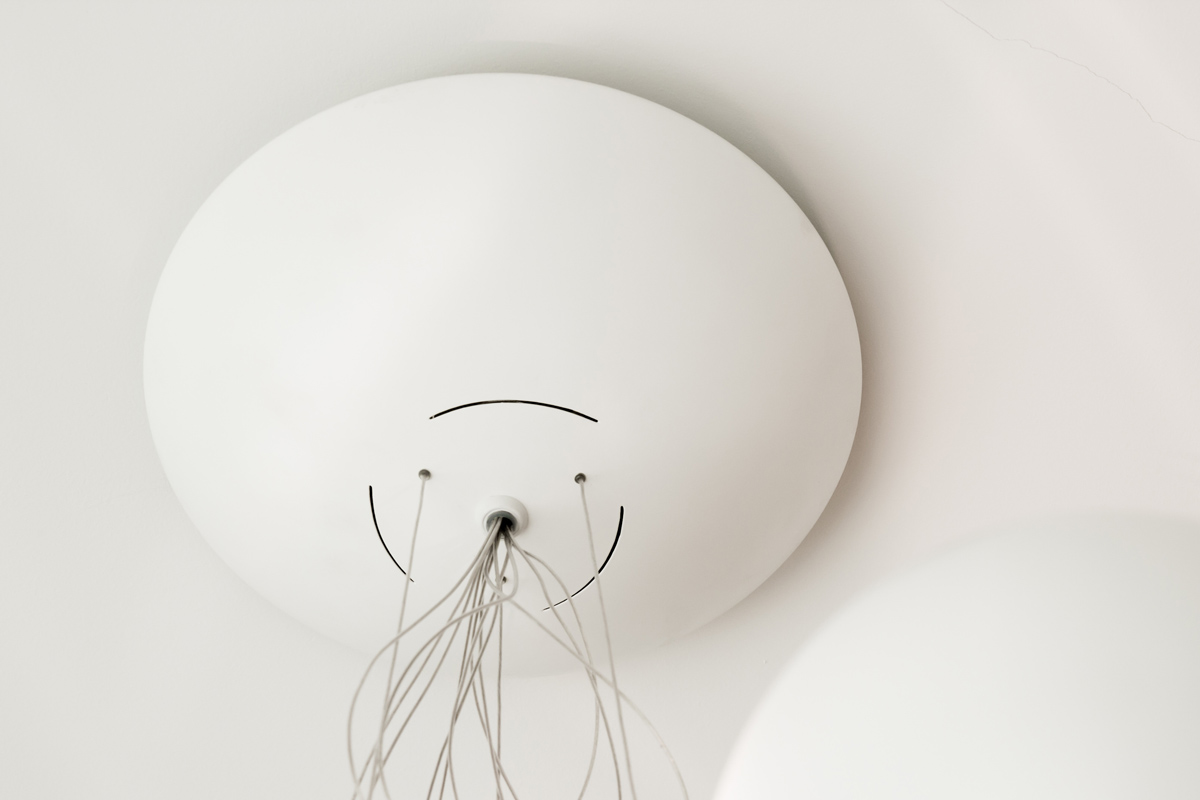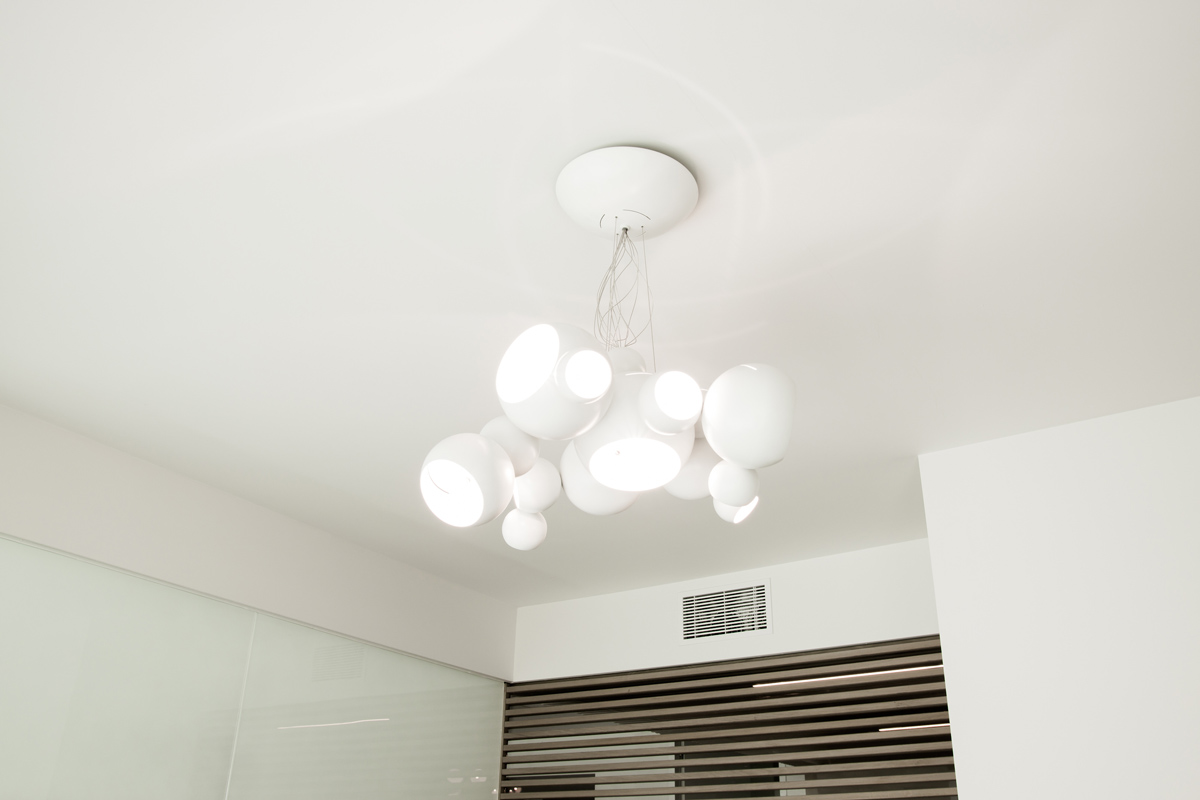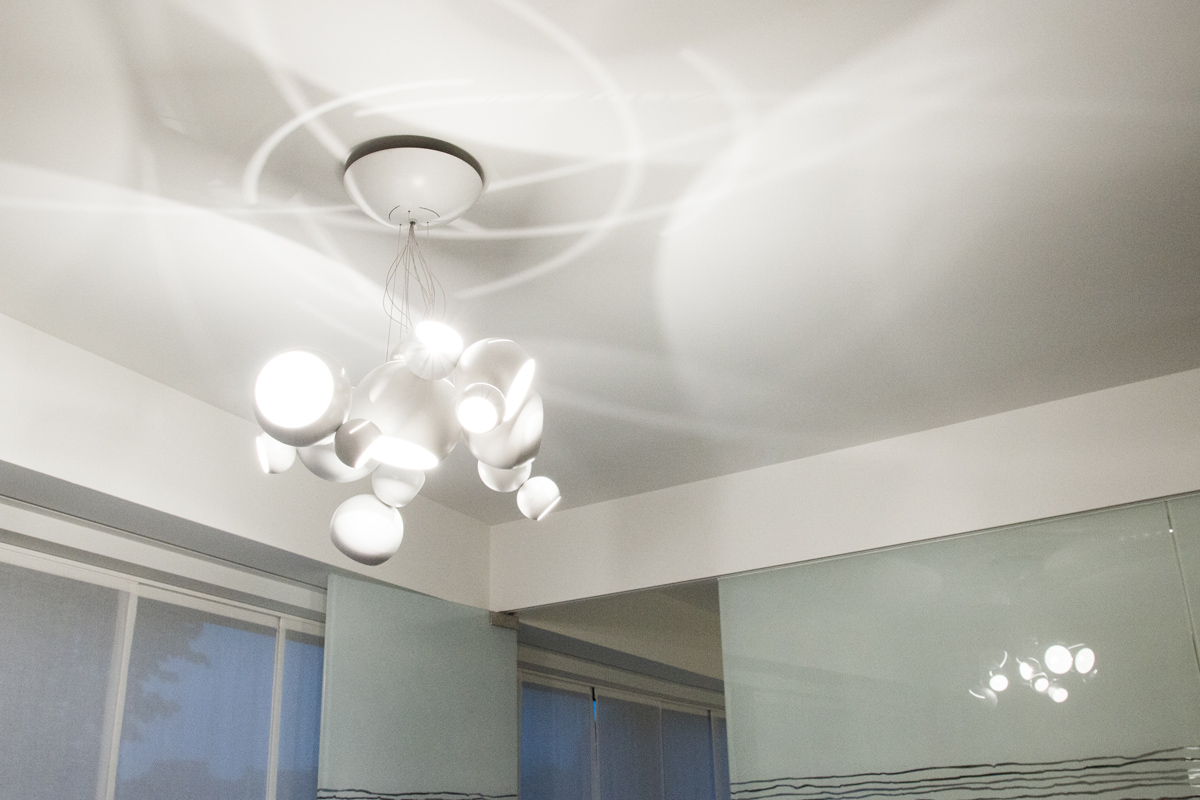 Custom made unique piece
The PL1 pendant was custom made for the waiting room of an ophthalmology practice in Lier, Belgium.
The body of the pendant consists of 15 steel spheres which were parts of vintage trophy cups from different competitions between the 60's and the 80's. The ceiling rose was a shade of a floor lamp from the 70's.
Dimensions: 64 x 58 x 68 cm (L x W x H)
Fitting: G4 and GU5.3
Weight: 5.9 Kg.