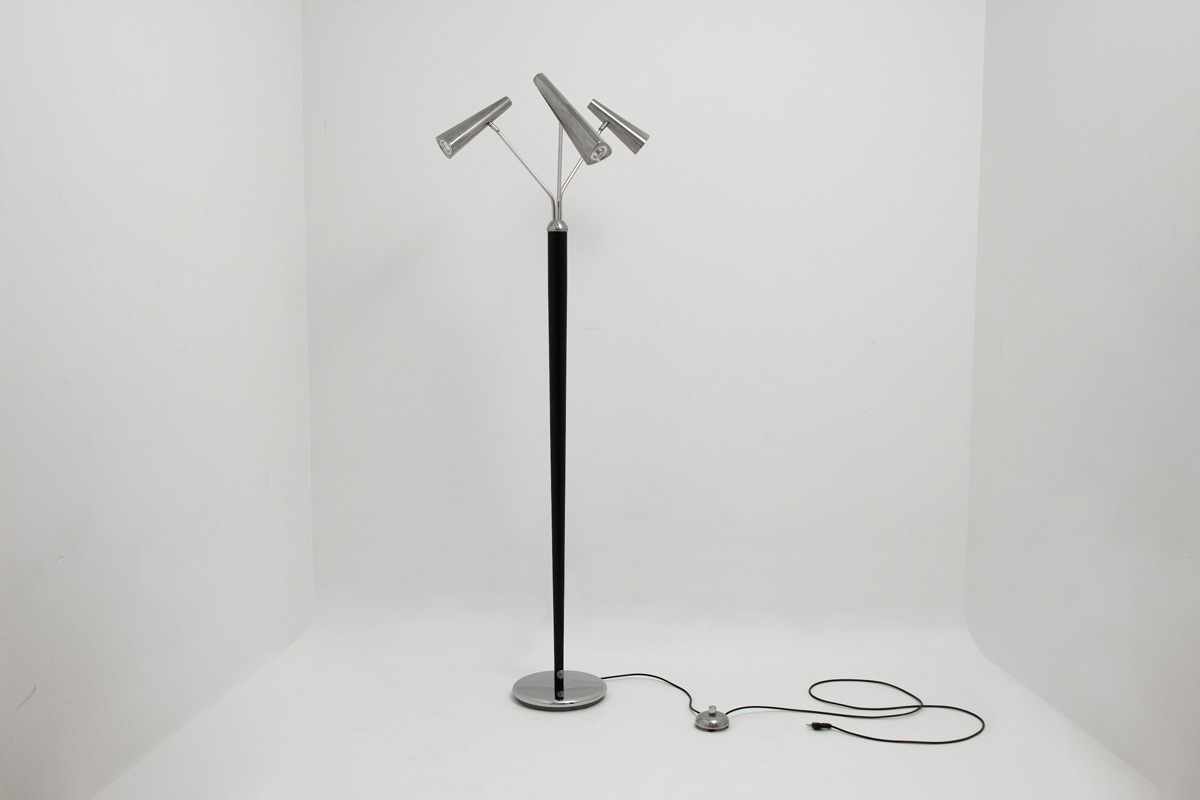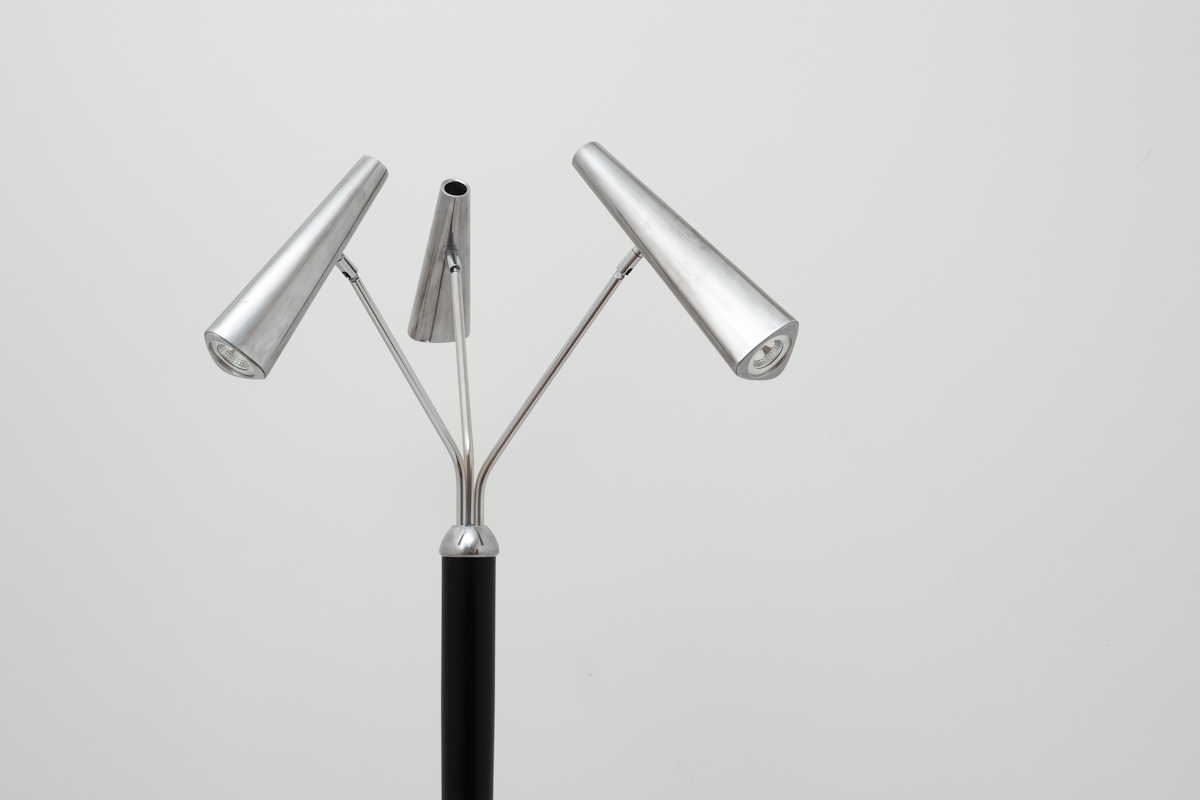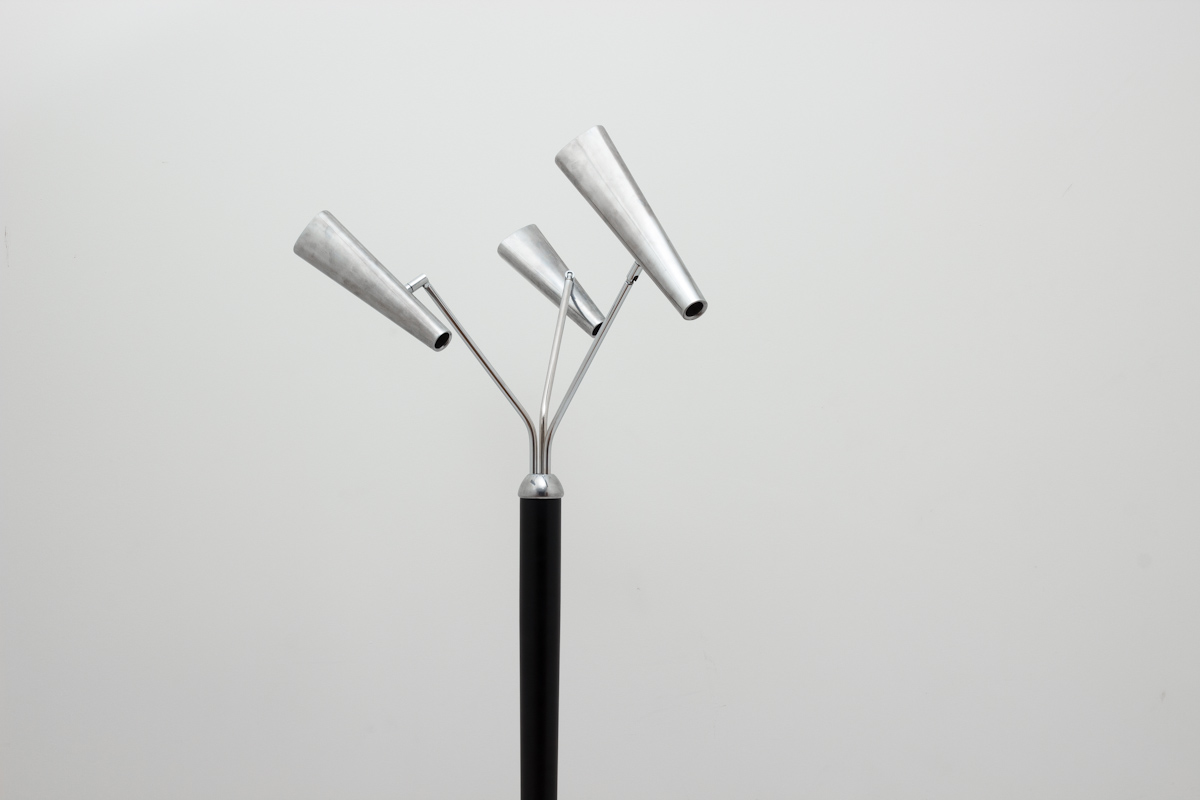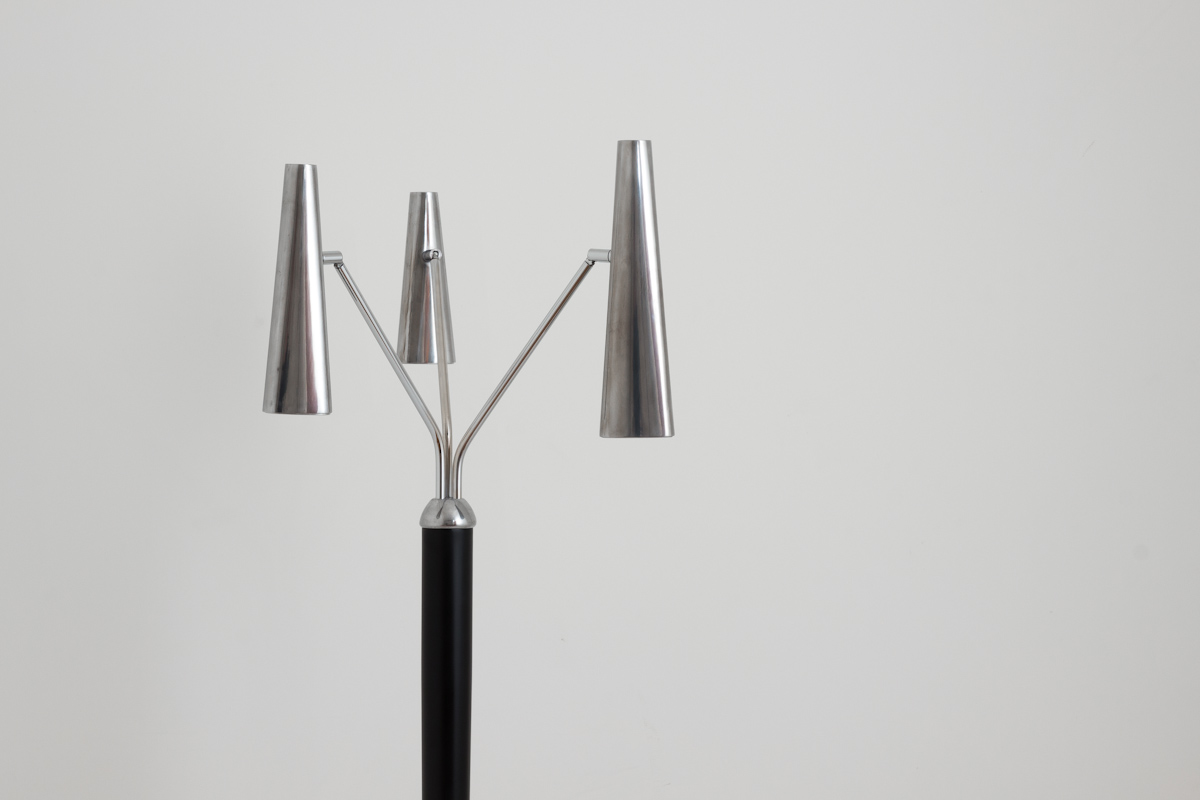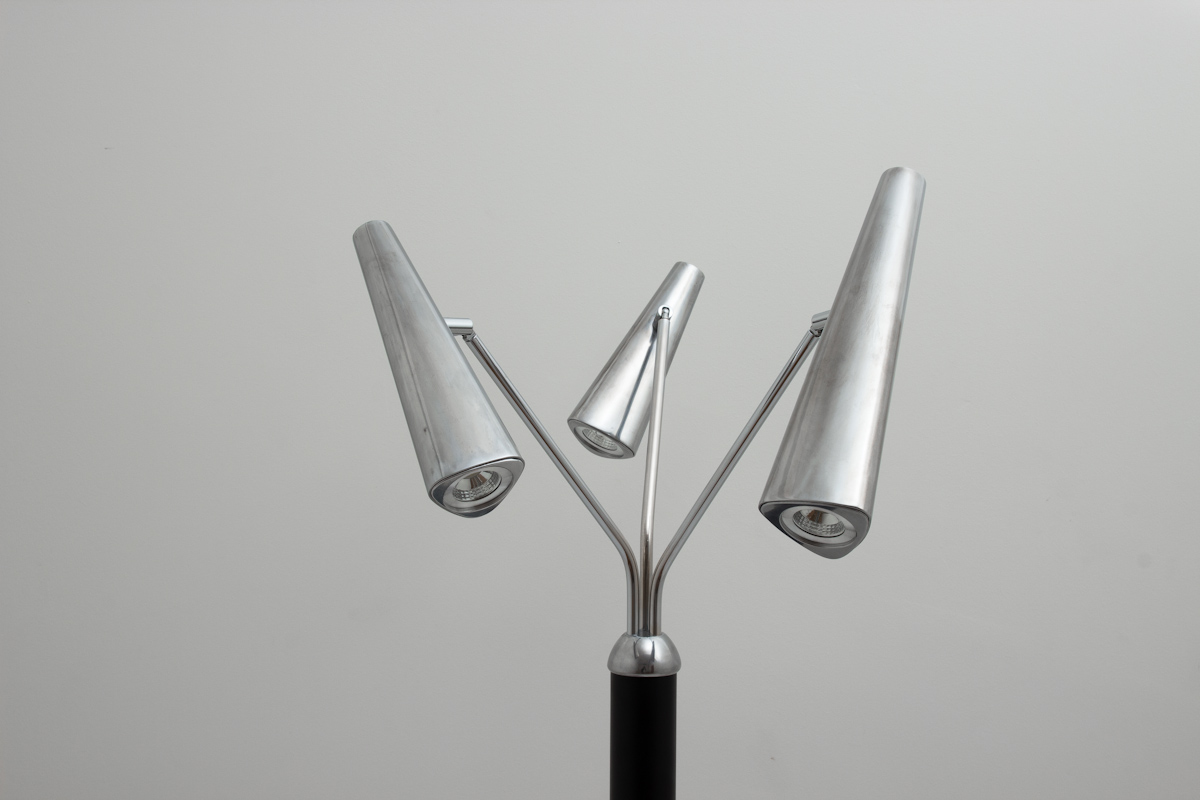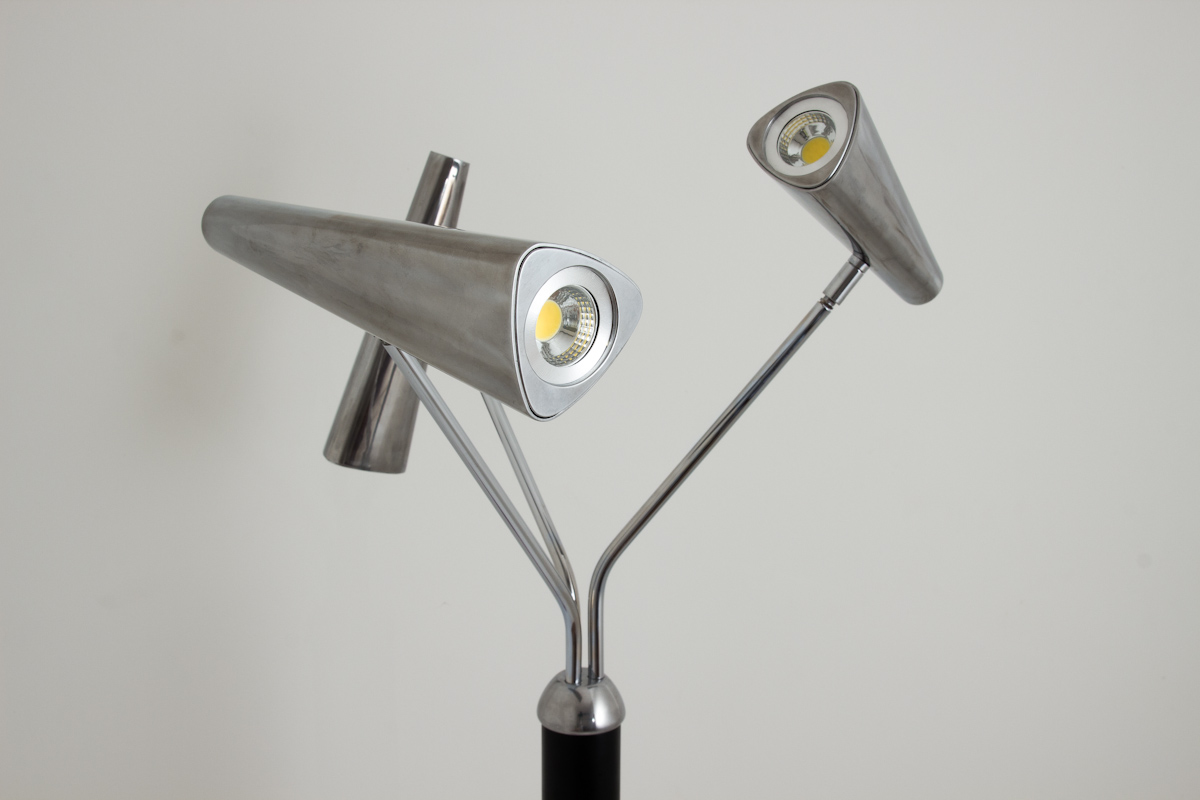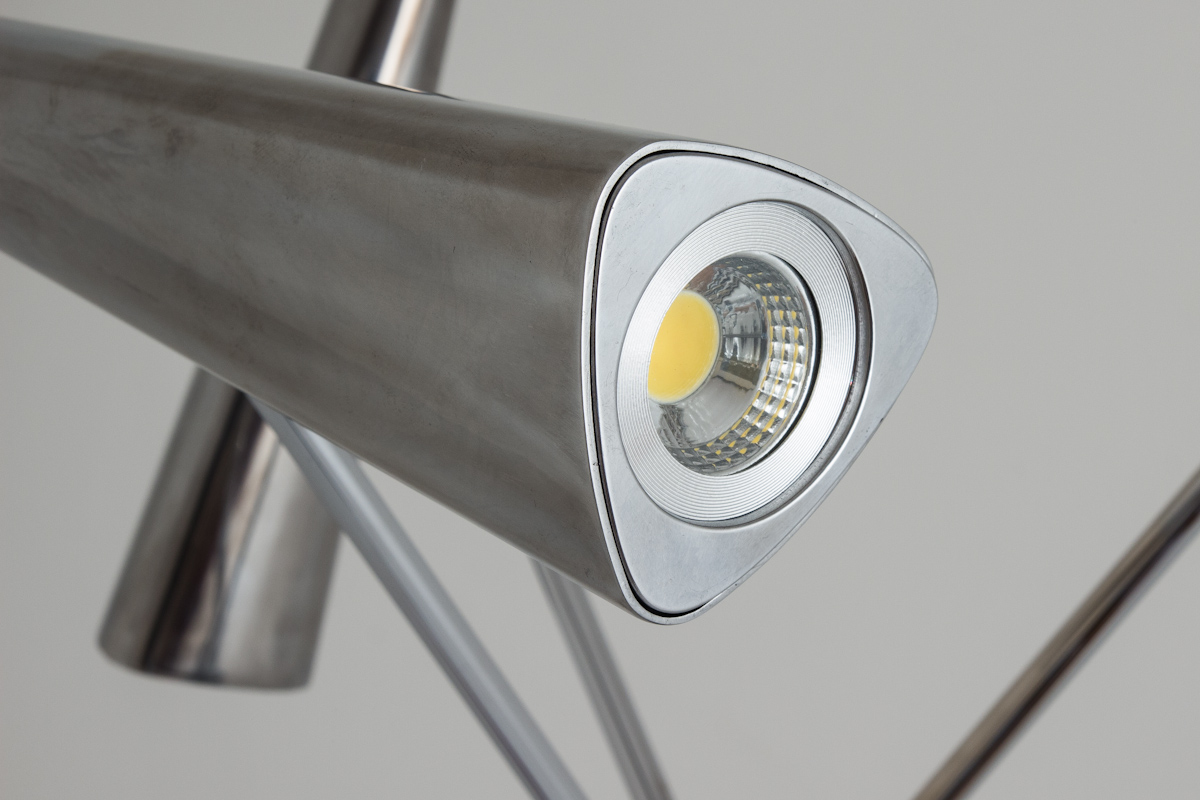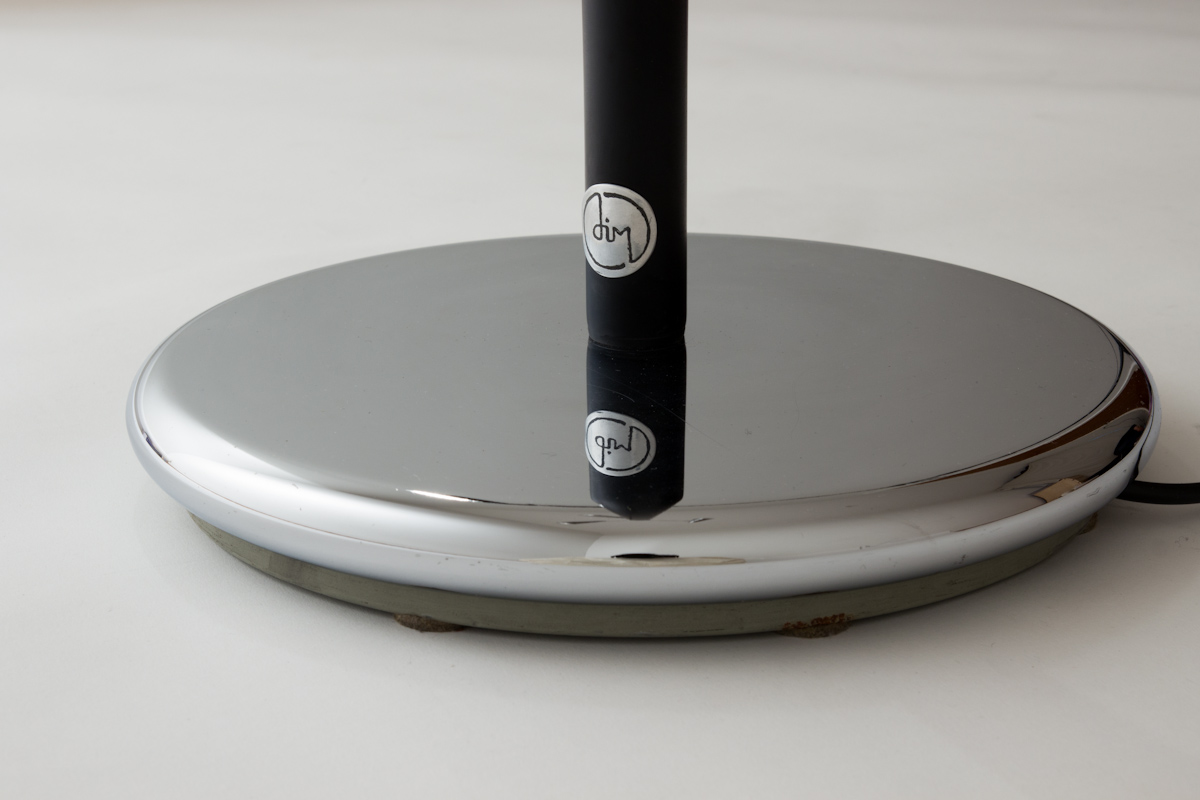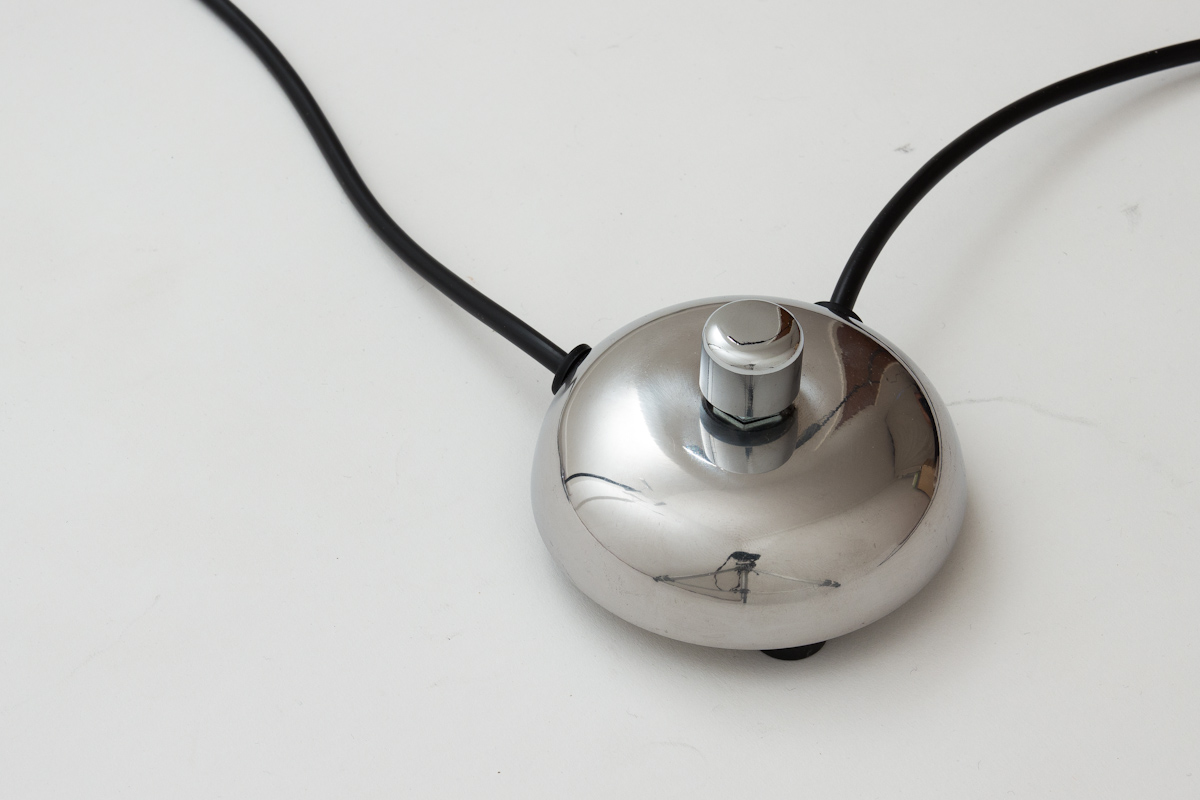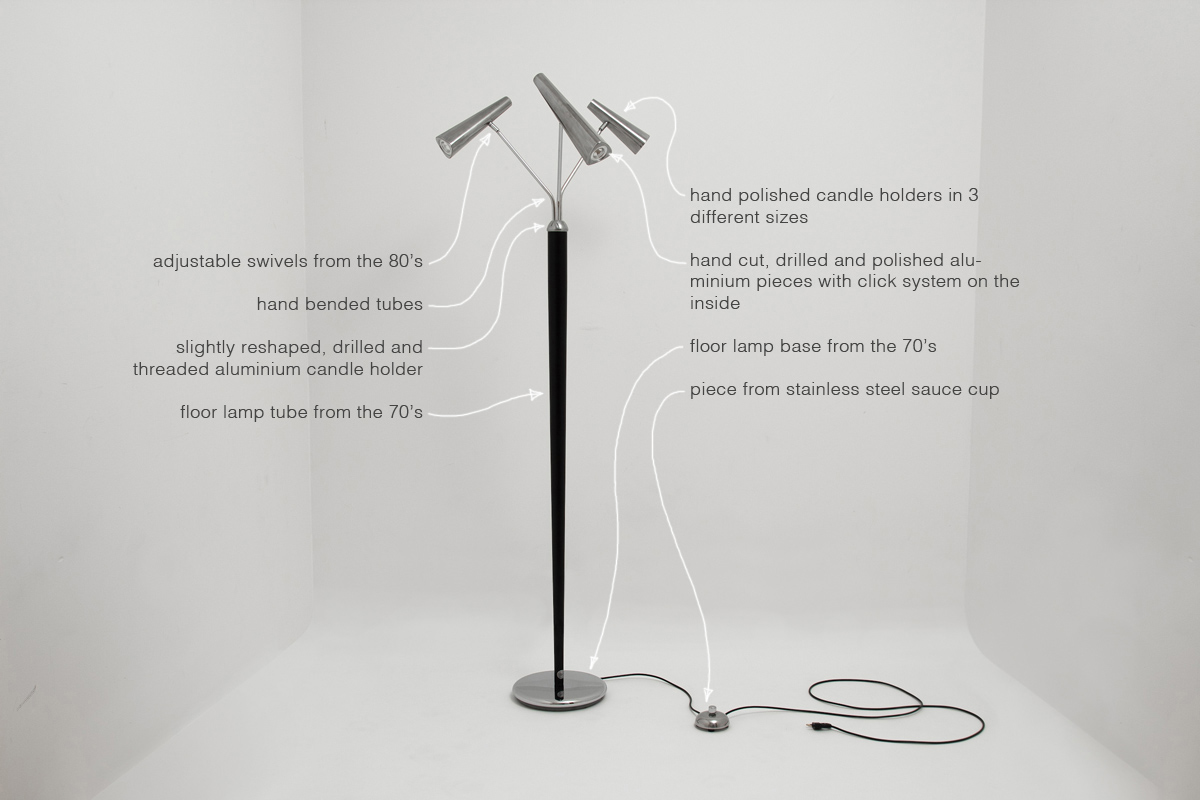 Unique piece
Sold
The SL8 floor lamp is made from aluminium and painted, or chrome plated, steel components. The "heads" are attached with adjustable swivels allowing various positions.
It has an LED dimmer with a push-on/off switch with rotary dimming from 10w to 100w and a trailing edge LED 12v transformer from 0w to 50w. The lamp comes with three COB 12v 5w 3200k LED light bulbs. The cable is 3.1 meters in length.
For detailed description of the components see last photo.
Dimensions: 36 x 36 x 164 cm (L x W x H)
Fitting: MR16/GU10 ceramic
Weight: 8.1 Kg.